200 hour yoga teacher training intensive
On the Gulf Island of Texada, B.C. Canada
2017
200hr training dates:
Sept 1 – 18th
Oct 1 – 18th
2018
March 1 – 18th
April 1 – 18th
June 1 – 18th
July 1 – 31st – 300 hour intensive $3900 (requires previous 200hr alignment-based training)
Sept 1 – 18th
Dec 1 – 18th
(Includes shared accommodation and use of kitchen, groceries not included)
18 day live-in $2400
Our 18 day 200 hour yoga teacher training intensive is designed to prepare students to practice and teach a simple, effective alignment-based yoga sequence accessible to beginners and challenging enough for more advanced students.
Thai Yoga massage and manual therapy allow graduates to work effectively with private clients or in a public class setting.
We focus on simple poses taught with clarity and a deep understanding of healthy biomechanics, as well as an introduction to restorative and yin yoga.
Certification with Open Source Yoga is based on illustrating competency in teaching the 40 minute Fundamentals sequence, and a written exam.
The training is registered with Yoga Alliance.
To apply for the training, click the link below
https://danielclement7.wufoo.com/forms/open-source-yoga-200-hour-application/
If you have been admitted into a training (you'll receive an email from me) and would like to make your deposit via paypal, use the button below: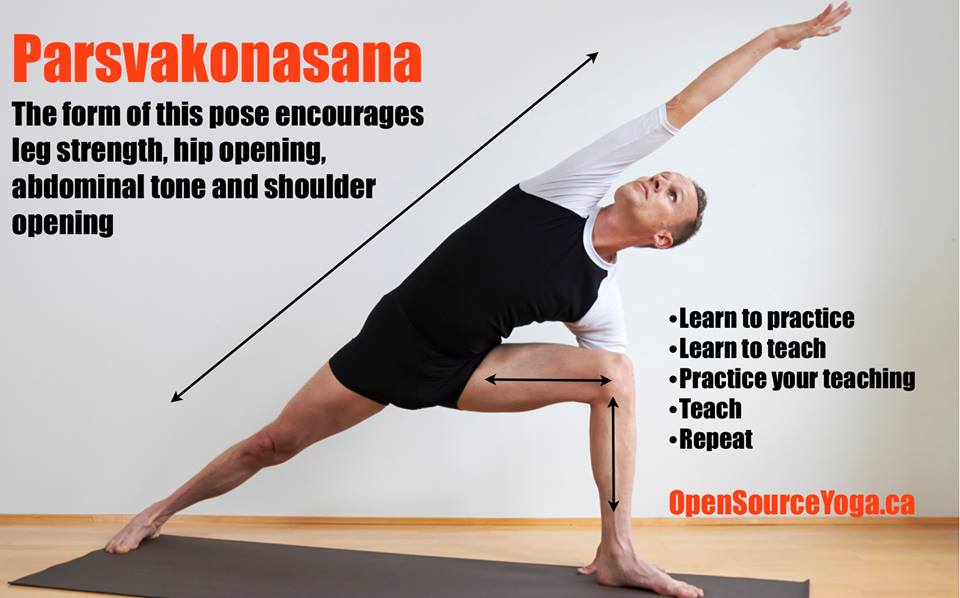 Open Source – efficient training
If you are interested in developing a regular self-practice appropriate to your needs and desires, and then learn to teach a safe and effective practice, this course is designed to get you there relatively quickly and with confidence.
Students are also welcome to take the training simply to deepen their understanding of yoga practice.  Let's get started.
Components of the 200 hour training
The  classroom hours and assignments are roughly divided into these categories:
Asana (posture) practice covering essential postures – 40 hours
Assisted self-practice – 12 hours
Anatomy, postural assessments, manual therapy – 20 hours
Mythology, philosophy, history, ethics, critical thinking – 14 hours
Teaching practice – 40 hours
Physical adjustments and class observation- 14 hours
Skill in offering yoga to groups or individuals (business) – 3 hours
Yin Yoga – 3 hours
Restorative yoga – 5 hours
Introduction to yoga class design and teaching – 5 hours
Thai massage – giving and receiving – 20 hours
Meditation – 4 hours (15 min per day)
Evening homework and assignments – 20 hours
Each day is laid out as follows:
8:15am – meditation
8:30am – self practice development
9:15am – breakfast
10:30 – 1pm morning session
Lunch
2:30 – 5pm afternoon session
7 pm – Restorative yoga/ Thai massage/Meditation
9pm – Student review and study
About the teacher
I have trained over 850 teachers since 2007 in China, Japan and British Columbia. I've enjoyed physical yoga practice and teaching since the 1990's, and owned and operated both a home yoga studio and a larger commercial studio. In 2006 I wrote the course manual "Teaching Hatha Yoga" that is used by many studios as a foundation for their teacher trainings, and in 2016 wrote "Knead Yoga" – the course manual for private client work.  Early in 2017 I completed "Open Source Yoga – Practice and Teaching" – the new manual for the 200hr course, to celebrate the 10th anniversary of offering teacher training.
My approach to yoga is evidence-based.   Yoga practice can be adapted to the individual, and is best taught clearly and without confusing and possibly erroneous belief-based magical thinking.  I approach life and philosophy from a non-theistic viewpoint.  Yoga to me holds the potential for increased sensitivity and appreciation for what is,  right here in the lives we are living.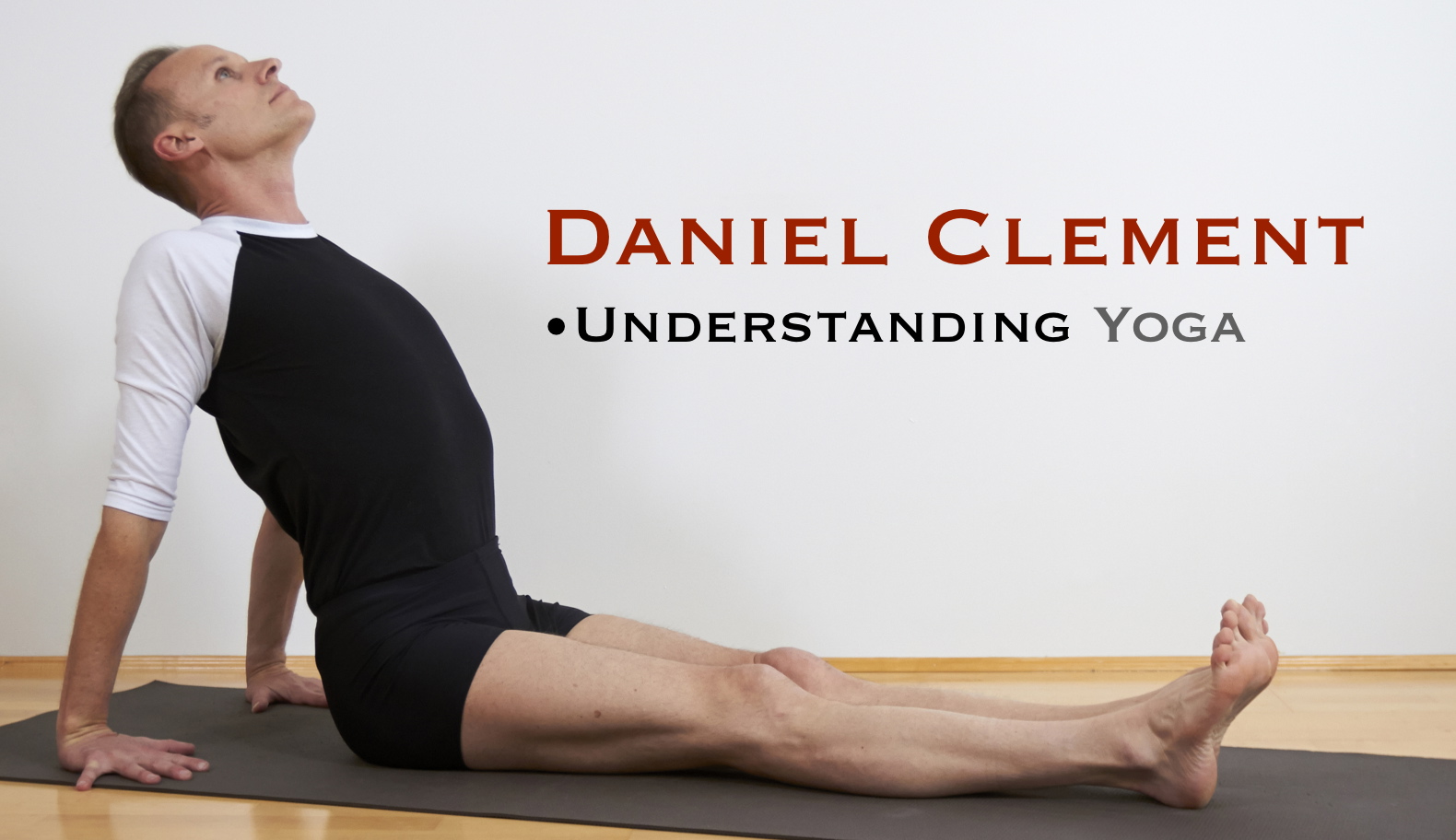 Testimonials
Steve Mitten, Life Coach – Ocean Park
"For anyone who loves yoga, and aspires to take their practice to a whole new level, I could not recommend the teacher training more highly.  I don't know if I will ever teach a yoga class, but I enjoyed every minute of the journey, and the process has already paid huge dividends in my practice and life."
Will Blunderfield – Singer/Songwriter, international yoga teacher
"Daniel Clement's 200 hour yoga teacher training was one of the greatest experiences of my life. Dan's passion for teaching yoga and knowledge of the discipline, combined with the broad scope of this course really helped prepare me for entering the world of yoga instruction."
Islena Faircrest, Co-Owner of Samadhi Yoga in Coquitlam, BC
"Daniel Clement is a teacher of teachers. Patient, unassuming, and ever-supportive, he embodies what he teaches. As a teacher he brings clarity to the mat, and makes understandable complex theory and philosophy. As a yoga studio owner who has already been teaching for many years, I found that his Yoga Teacher Training Program expanded my personal practice and range of wisdom to teach from exponentially. I highly recommend Dan if you are seeking to expand your yoga journey not only from your own mat, but to others."
About Texada Island
Texada Island, near Powell River, is a Gulf Island on the coast of B.C, 5 hours by car or one short flight north of Vancouver.   The village of Van Anda was the first port in B.C. and was a key stop on the way to the Gold Rush territories in the late 1800's.
The 100 year old home studio/retreat is located in this quiet village, home to approximately 100 people. Shared accommodations are simple, there is a wood stove for heat and a large country kitchen where we take turns preparing meals together.  I have a lovely Australian Kelpie Dog.  A grocery store is one block away, and a farmer's market on Sundays in the summer.
Each day is laid out to feel un-rushed but full. The ocean is one block down the hill and trails that lead through the woods to a serene lake are an easy one mile hike away.
Study, connect and learn in this  200 hour Yoga teacher training intensive on a beautiful Gulf Island in B.C. for $2400 live-in.
Getting to Texada Island
Driving:  From Horseshoe Bay ferry terminal, the 7:20am ferry will allow good connections to the Earl's cove ferry, and then the Powell River ferry to Texada.  3 ferries in all, @ $130 return with a B.C. Ferries "Experience Card" discount.  You'll want to arrive the day before the training start date and settle in.
Flying: Pacific Coastal Air from Vancouver South Terminal to Powell River:http://www.pacificcoastal.com/powell-river/ is your best bet.  A short taxi ride to the Texada ferry, and I'll pick you up at the ferry terminal.  KD air does fly direct to Texada, but they only fly in good weather, are more expensive, and often cancel flights.
Bus: The Sunshine Coast Connector: http://sunshinecoastconnector.ca/index.php?route=common/home runs daily, and is the cheapest option but takes most of the day to arrive at the Powell River ferry terminal.
Ride shares can often be arranged with other students – I send out a group email a couple of weeks before the training start date so you can arrange things with your classmates.
Cancellation policy:
If a student is unable to attend a training they have registered for and paid either in full or left a deposit for, if the cancellation is more than 30 days before the training start date, there is a$150.oo admin. fee charged.  If the cancellation is less than 30 days from the training start date, there is no refund of the $500 deposit, due to the small number of participants and inability to fill the spot close to the training start date.  If payment in full was made, all but the $500 deposit will be returned.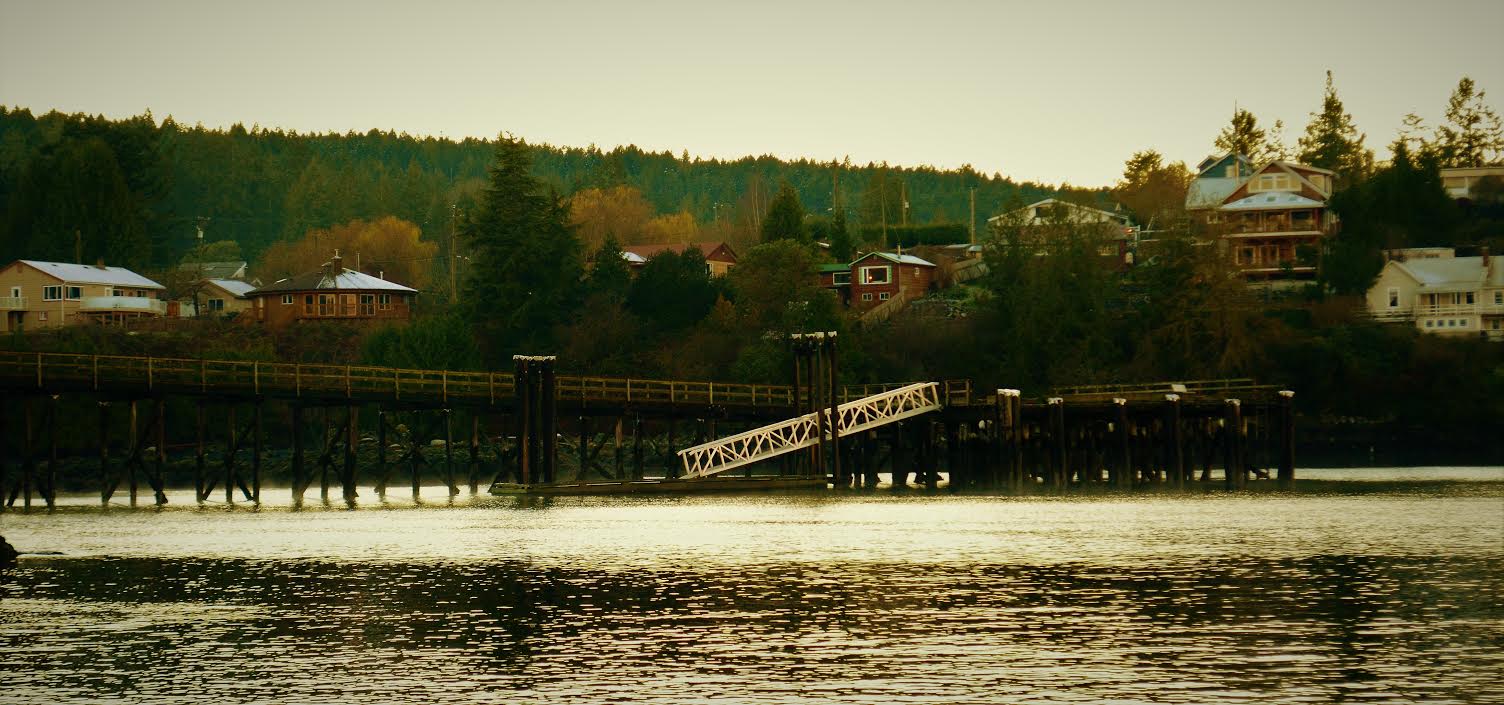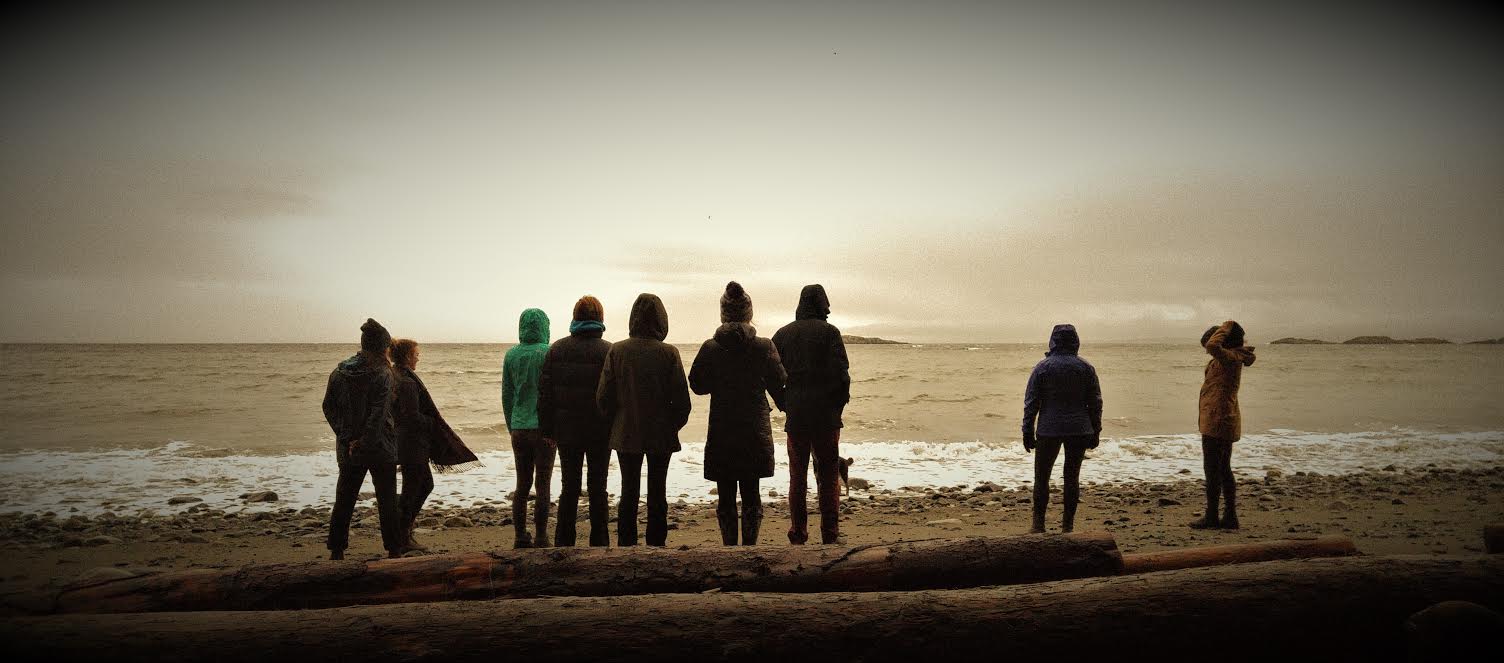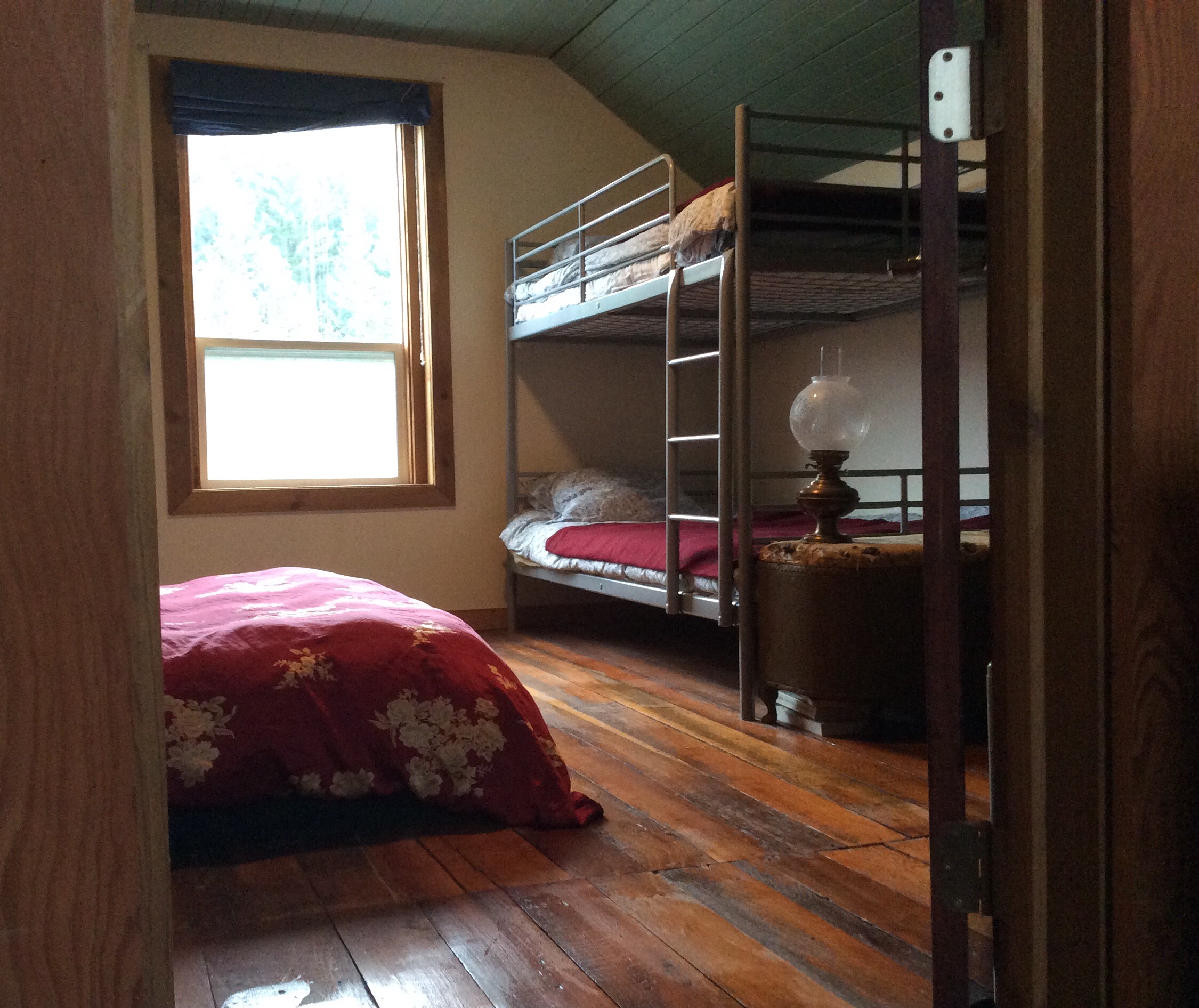 Hello B.C. listing for Texada:
http://www.hellobc.com/texada-island.aspx
Contact me at Danielclement7@gmail.com
or by phone at 778 389 1708
If you would like to speak to me in person please email and we can set a time.
Thanks!
Daniel.
Teaching Hatha Yoga Manual
This manual covers the fundamental aspects of practice and teaching – techniques of practice, alignment fundamentals, teaching methodology, use of voice and clarity of language, effective demonstration, history and philosophy of the major branches of Yoga – Vedanta, Tantra, Hatha, and modern yoga- as well as the business of Yoga, ethics and how to creatively sequence any style of class for yourself or in your teaching.
Review
"Daniel has written this book to be a guide to a 200 hour teacher program and I think he does his audience a service. I especially like the section on teaching methodology. It includes suggestions on speaking, demonstrating, sequencing and the role of a teacher. My other favorite section is a discussion of Philosophy, Lifestyle and Ethics that a new teacher must consider but without a guidebook like this one might not think to do so."
– Paul Grilley; author of "Yin Yoga – outline of a quiet practice"
Teaching Hatha Yoga
193 pg Training Manual,
9.8MB
Knead Yoga
"Knead Yoga" illustrates a private client postural yoga and Thai massage sequence.  This supplementary manual is included in the 200 hour course.
The e-book version is available below for preliminary study:
45 minute Knead Yoga postural yoga sequence: Knead Yoga Practice
Philosophy of movement
Studio address: 5137 Columbia st, Van Anda, B.C
V0n3k0